Empowering Minds and Enriching Lives
Your Second Chance Starts Here
Determining eligibility is an important step in accessing the services at Bougainvillea Manor. We strive to provide support and care to individuals who can benefit from our programs. Eligibility criteria may vary depending on the specific services and programs offered. Generally, our services are available to individuals who are in recovery, focusing on reentry/recidivism and behavioral health. We welcome individuals transitioning from incarceration, as well as those seeking assistance with behavioral health concerns. Our team conducts thorough assessments to ensure that our services align with your specific needs and goals. If you or a loved one are interested in accessing our services, please reach out to us for more information on eligibility and the steps to get started. We are here to support you on your journey towards recovery and well-being.
General Eligibility Criteria
At Bougainvillea Manor, our core services are designed to empower individuals in their journey toward recovery and well-being. We focus on two critical areas: Reentry/Recidivism and Behavioral Health. For those transitioning from incarceration, we offer comprehensive support, including transitional assistance, employment training, personalized case management, and legal guidance. In the realm of Behavioral Health, we provide a range of services such as mental health counseling, substance abuse treatment, dual diagnosis support, and peer-led groups. Our holistic approach extends to promoting overall wellness through physical health programs, mindfulness practices, art therapy, and life skills development. Additionally, we emphasize community integration by fostering social support networks, encouraging volunteerism, organizing recreational activities, and providing educational resources. At Bougainvillea Manor, we are committed to equipping individuals with the tools, support, and opportunities they need to thrive in their recovery journey and build a brighter future.
Reentry/Recidivism Services and Behavioral Health Services

Individualized case management services to address specific needs and challenges faced by individuals reintegrating into society.
Specialized care for individuals dealing with co-occurring mental health and substance abuse disorders.
Offering vocational training programs to enhance job skills and improve employment prospects for those in reentry.
Providing access to educational resources, training programs, and workshops to support personal and professional growth.
Offering workshops and classes to develop essential life skills, including communication, problem-solving, and goal-setting
Offering individual and group counseling sessions to address various mental health concerns and promote emotional well-being.
Creating a supportive community through peer-led groups to foster recovery, share experiences, and encourage.
Physical Health & Wellness
Promoting overall well-being through fitness activities, nutritional guidance, and health education.
Organizing leisure activities and outings to promote social engagement, recreation, and a sense of belonging.
Assisting individuals in building healthy relationships and establishing a strong support system within the community
Substance Abuse Treatment
Providing evidence-based treatment programs for individuals struggling with substance abuse and addiction.
Providing assistance and guidance to individuals transitioning from incarceration back into the community.
We make a Difference in your lives
At Bougainvillea Manor, we are dedicated to making a profound difference in your life. Our commitment begins with personalized care, as we understand that each individual's journey toward recovery is unique. Our experienced and compassionate team of licensed therapists, counselors, and case managers are here to support you every step of the way, providing empathetic guidance and a non-judgmental environment. We believe in evidence-based approaches, incorporating proven therapeutic techniques and research-informed interventions into our services to ensure the highest quality of care. Our continuum of care ensures a seamless transition from assessment to long-term aftercare, with a collaborative approach that involves external agencies and community resources. We focus on results, tracking your progress, and evaluating the effectiveness of our programs to continually improve and tailor our approach. At Bougainvillea Manor, we prioritize your safety and well-being, offering a welcoming atmosphere and upholding strict confidentiality to foster trust and open communication. We are here to empower you, support you, and make a lasting difference in your life as you embark on your journey toward healing and personal growth.
Offering a continuum of care that supports you through every stage of your recovery, from initial assessment to long-term aftercare.
Coordinating with external agencies, healthcare providers, and community resources to provide a comprehensive network of support.
Employ a team of highly skilled and experienced professionals, including licensed therapists, counselors, and case managers.
Providing compassionate care and a non-judgmental environment where you can feel understood, supported, and encouraged.
Evidence-Based Approaches
Utilizing evidence-based practices to deliver effective treatments that have demonstrated positive outcomes in recovery and behavioral health.
Staying up-to-date with the latest advancements in the field to ensure that our services align with the best practices.
Tailoring our services to meet your specific needs, ensures a personalized approach to your recovery journey.
Conduct thorough assessments to understand your unique challenges and develop targeted strategies for your well-being.
Tracking your progress and celebrating milestones along the way, ensuring that you can witness tangible improvements in your life.
Regularly evaluate the effectiveness of our programs and services to continuously enhance and adapt our approach for optimal results.

Safe & Supportive Environment
Creating a warm and inviting space where you feel comfortable and secure throughout your healing journey.
Respect your privacy rights and maintain strict confidentiality to foster trust and encourage open and honest communication.
Holistic Wellness Workshops
At Bougainvillea Manor, we believe in the power of holistic wellness to support individuals on their journey toward recovery and personal growth. Our Holistic Wellness Workshops are designed to nurture mind, body, and spirit, providing a comprehensive approach to well-being. Through these workshops, we aim to empower individuals with the knowledge, skills, and practices necessary to enhance their overall wellness. Our workshops cover a range of topics, including personal growth and development, stress management and mindfulness, nutrition and healthy eating, and fitness and movement. Led by experienced facilitators, these interactive sessions offer a supportive environment where individuals can explore new strategies, learn practical techniques, and connect with others who share similar goals. Whether you're seeking to cultivate resilience, improve emotional well-being, adopt healthier habits, or find joy in physical activity, our Holistic Wellness Workshops provide the tools and guidance to support your holistic well-being. Join us as we embark on this transformative journey towards a healthier, happier, and more balanced life.
Organize workshops that introduce various fitness activities, such as yoga, dance, or martial arts, to encourage physical activity and holistic wellness.
Nutrition and Healthy Eating
Conduct workshops on nutrition education, meal planning, and healthy eating habits to support physical wellness and overall vitality.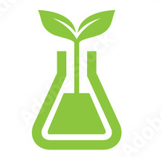 Personal Growth and Development
Offer workshops focused on personal growth, self-discovery, and building resilience to help individuals thrive in their recovery journey.

Stress Management and Mindfulness
Provide workshops and training sessions on stress reduction techniques, mindfulness practices, and relaxation strategies to promote emotional well-being.
At Bougainvillea Manor, we understand the importance of community and peer support in the recovery process. Our Peer Support Network is designed to create a sense of belonging, connection, and understanding among individuals on their recovery journey. Through our peer-led support groups, mentorship programs, social events, and online support forums, we provide a platform for individuals to share experiences, offer encouragement, and provide mutual support. Our supportive community groups offer a safe space for individuals to connect with others who have faced similar challenges, fostering a sense of camaraderie and empathy. Our mentorship programs provide opportunities for individuals to connect with mentors who have successfully navigated similar journeys and can offer guidance and inspiration. Additionally, our social events and online support forums create avenues for individuals to engage in meaningful interactions, build relationships, and expand their support network. At Bougainvillea Manor, we believe in the power of peer support and the strength that can be found in a community that truly understands. Join our Peer Support Network and embark on a journey of healing, growth, and lasting connections.
At Bougainvillea Manor, we understand that counseling plays a vital role in the journey toward healing and personal growth. Our Counseling services provide a safe and confidential space for individuals to explore their emotions, thoughts, and experiences. Our team of compassionate and skilled counselors is here to listen, support, and guide you through your challenges. Through individual and group counseling sessions, we address a wide range of mental health concerns, including anxiety, depression, trauma, and more. Our evidence-based approaches, combined with a person-centered focus, ensure that your counseling experience is tailored to your specific needs and goals. We believe in fostering a collaborative therapeutic relationship, where you are empowered to discover insights, develop coping strategies, and cultivate resilience. At Bougainvillea Manor, we are committed to helping you navigate life's obstacles, promoting self-awareness, and facilitating positive change on your path toward a happier and healthier future.
Enhance your living experience with Bougainvillea Manor